Carta Geologica Appennino Settentrionale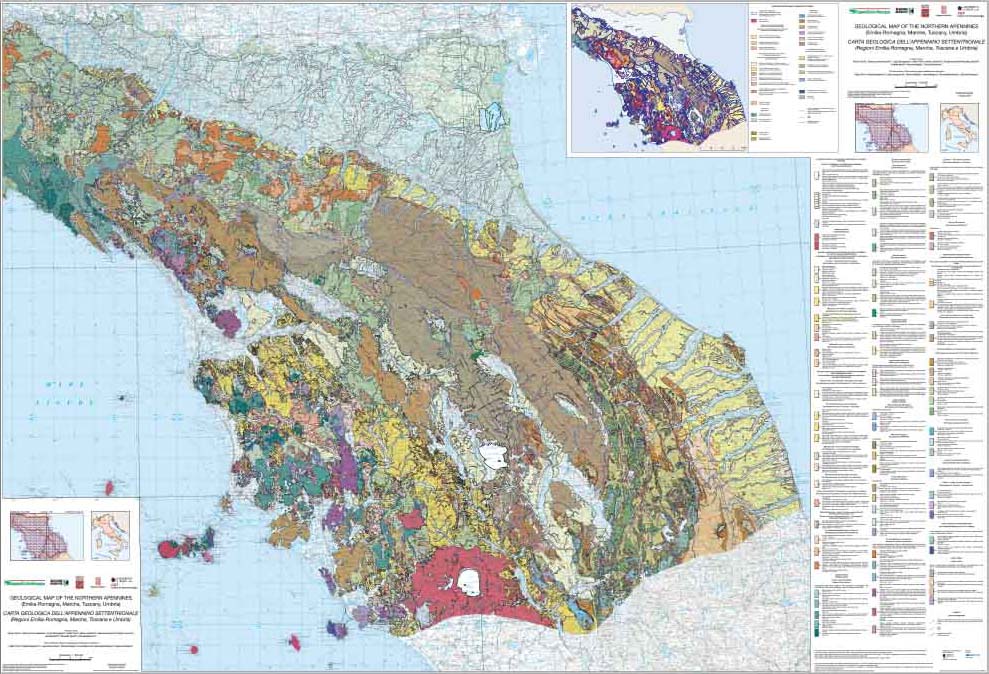 A geological map of the Northern Apennines at 1:250,000 scale with explanatory notes is available. Map, text, GIS data and other resources are available in this page or from the mirror site www.geological-map.it (in English).
Nel Dicembre 2019 è stata stampata una Carta Geologica dell'Appennino Settentrionale a scala 1:250.000 con Note Illustrative, curata dal Centro di GeoTecnologe dell'Università di Siena e i servizi geologici delle regioni Emilia-Romagna, Marche, Toscana e Umbria. Tutto il materiale disponibile è liberamente scaricabile da questa pagina, dal sito www.geological-map.it e nelle pagine web dei servizi geologici regionali.
Tutto il materiale è liberamente scaricabile e usabile, citanto:
Conti P., Cornamusini G. & Carmignani L. (2020) - An outline of the geology of the Northern Apennines (Italy), with Geological Map at 1:250,000 scale. Italian Journal of Geosciences, https://doi.org/10.3301/IJG.2019.25
Carta Geologica in formato PDF
Carta Geologica in formato raster
Note Illustrative
Banca dati GIS