Carta Geologica Appennino Settentrionale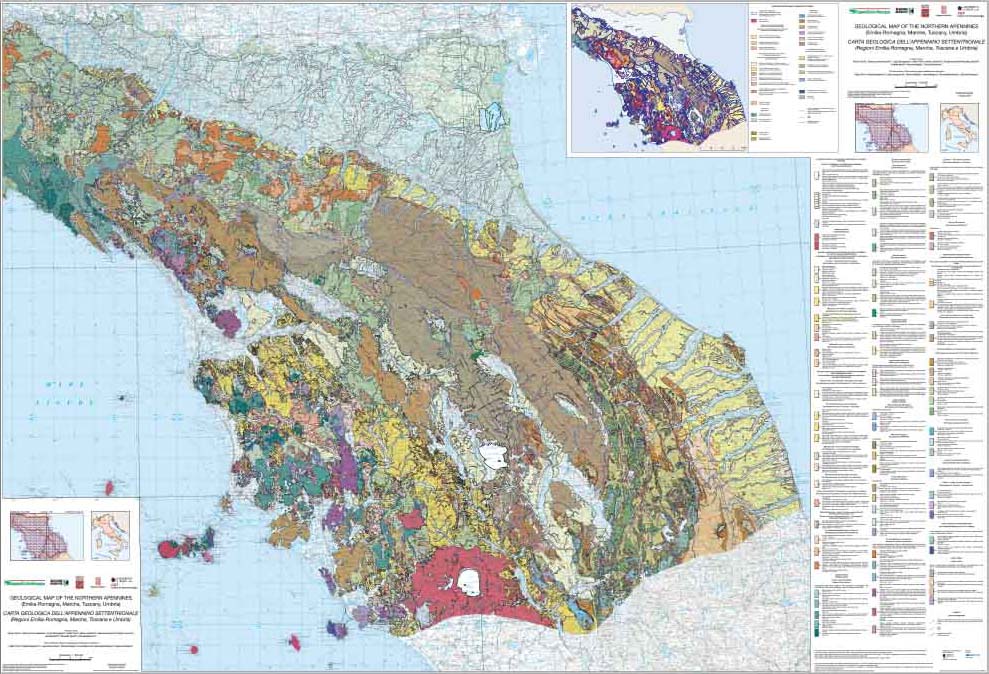 Nel Dicembre 2019 è stata pubblicata una Carta Geologica dell'Appennino Settentrionale a scala 1:250.000 curata dal Centro di GeoTecnologe dell'Università di Siena e i servizi geologici delle regioni Emilia-Romagna, Marche, Toscana e Umbria. Tutto il materiale disponibile (carta vettoriale e raster, banca dati, note illustrative) è liberamente scaricabile dal sito web www.geological-map.it.
Vai al sito: www.geological-map.it
A geological map of the Italian Northern Apennines at 1:250,000 scale with explanatory notes is available. Map, explanatory notes, GIS data and other resources at www.geological-map.it (English).